Piano Trans – Piano Transport and Relocation Services
Piano Trans – Piano Transport – We Move Your Ideas!
Get A Free Quote for piano moving services
Piano Trans – Piano Transport and Relocation Services
Get A Free Quote for piano moving services
Piano moving services  – What We Offer?

Local Moving and carrying of pianos and grand pianos
Moving a piano from address to address in a local town or area within one to three working days.

International piano transport
The service involves moving a piano or grand piano from one country to another. Customs handling and preparation of export documents (if applicable). Our partners: KlavierArt

Long Distance Moving and carrying of pianos and grand pianos
If you are moving to another city and a piano is part of your future plans, then this service is for you. Shipping your piano from one address to another in different cities.

Packing and preparation for transport of pianos and grand pianos
Complete preparation for piano transport – packing, preparation sizing, special packing for international transport. Customs representation and document preparation.
Piano Moving Services – How it works?
The whole process is focused in three main steps with their details that we will go through together. Here they are in detail:
our questions
Before sending us an enquiry, prepare the following information and then send it to us:
The exact loading and delivery addresses
On which floor is the piano located?
On which floor should it be delivered?
Are there additional stairs, even if only a minimal number on the both of addresses?
Is there truck access at both addresses?
Are the stairs wide enough?
Is there a proper elevator at the addresses?
Is lifting equipment (crane) required?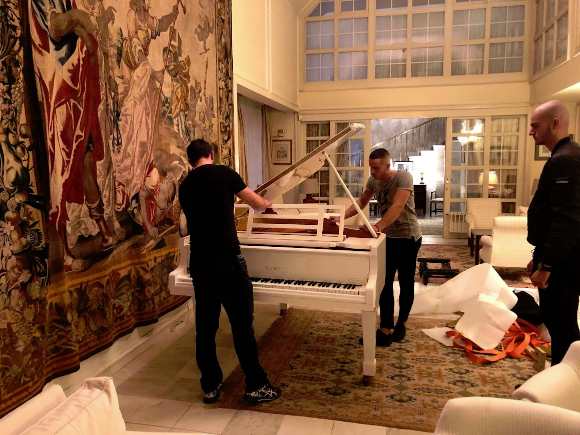 our offer
Once we have gathered all the necessary information we will give you an offer. In most cases it is final. In some cases it may be indicative because there are situations where we need to visit the addresses in advance. The reason for this is some peculiarities and subsequently arising problems that have to be foreseen.
Planning and done
Once you approve our quote, we will plan the move of your piano or grand piano together. Our team of professionals with huge experience will be at your place on the agreed day and time and will make sure everything goes without a problem. They will pack your piano or grand piano with the appropriate packaging regarding the situation. Please take your time and plan accordingly. Moving a piano or grand piano in a city environment lasts between 2 and 6 hours depending on the complexity.
Piano moving Services – Why to choose us?
Experience and professional skills
Piano moving is our specialty. Our well-trained and qualified piano moving professionals. We have all the necessary equipment for a safe and trouble-free transportation and relocation of pianos and grand pianos. We cooperate with various public office who use our services.
Serious international network and flexible solutions for every situation
Piano Trans is part of a network from piano transport and relocation companies from Germany, the Netherlands, Spain, France, Austria and Eastern Europe. Тhanks to this we can be extremely expeditious and fast. We have flexibility, which give us possibility for fast reaction. Therefore this is a big advantage.
Affordable, Honest, Experienced
Our primary goal has always been to keep the customer happy. And not only that, we strive to leave lasting friendships behind. We strive to leave the satisfaction of the job well done, not only in ourselves but also in our partners.
Piano Moving services – Our Expertise
Pianotrans and the Great Performers
PianoTrans always is closse to the good ones and not only them, but also to the great performers.
Namely, with a great performer and a wonderful man, Therefore we had the pleasure of working and taking care of the transportation of a grand piano.
It is a owned by maestro Ludmil Angelov. In the case the brand of grand piano is "Grotrian Steinweg". in addition, this is an excellent cabinet grand piano.
We are proud to organize the transportation of this wonderful instrument.
We wish Maestro Lyudmil Angelov magical, creative moments and inspiration!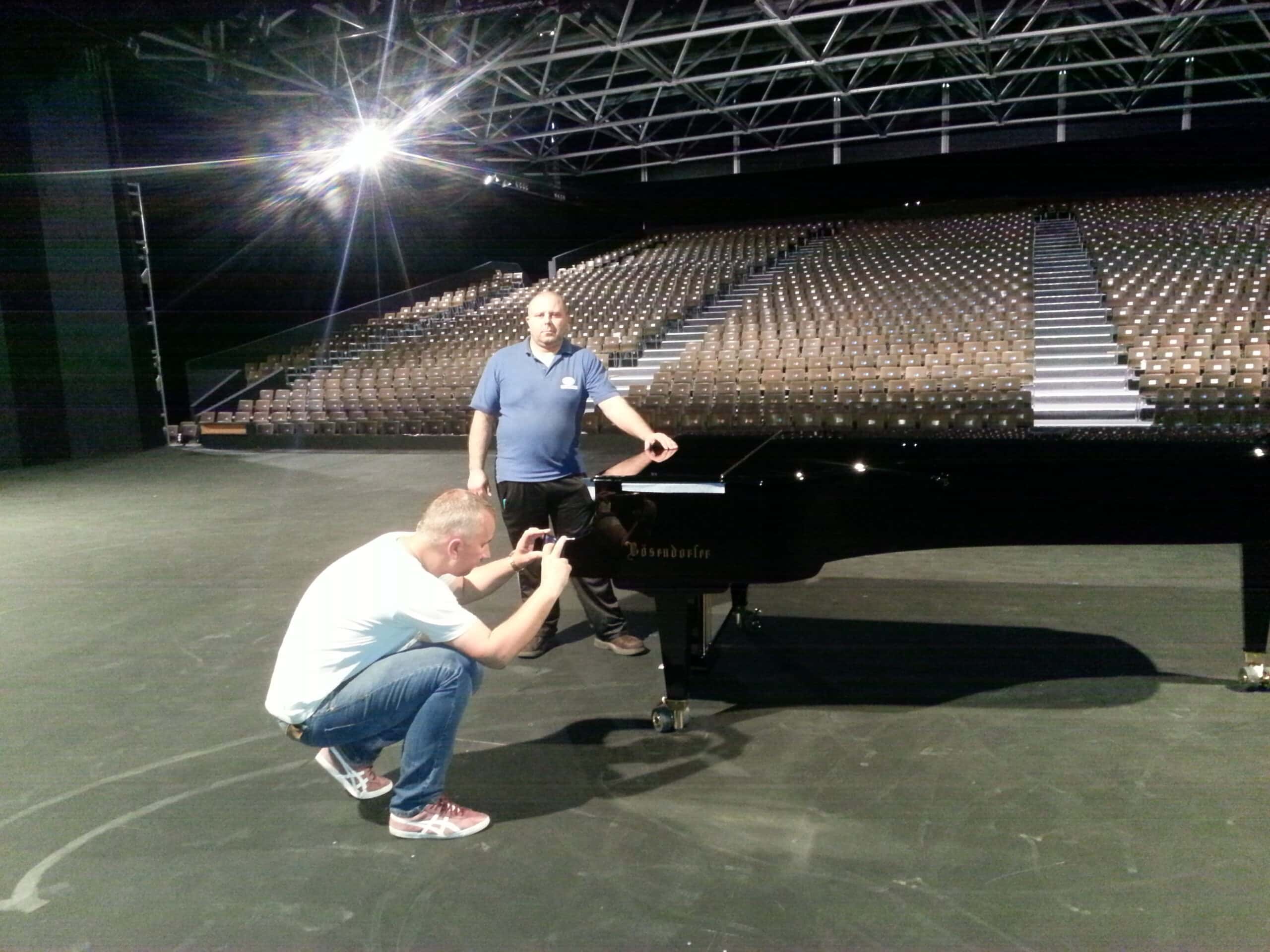 Piano Trans in Verbier – it was amazing!
Piano Trans in Verbier was involved in this festival and for us was huge honored to be part from the world-famous classical music festival.
We had the pleasure of transporting the latest Bosendorfer Model 280, which proved to be a really great instrument with great features.
The virtuoso performances of SERGEI BABAYAN, DANIIL TRIFONOV and others. were a big atestat for the merits of the instrument.
We are very happy with this possibilty to be part of all this!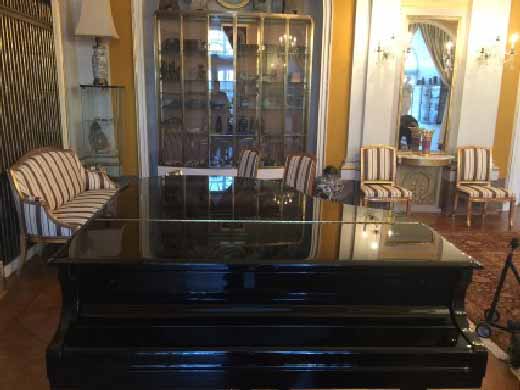 At the Royal Palace in Denmark
It was a huge privilege for the Piano Trans to transport the grand piano "Wendl&Lung" – 178 centimeters.
This instrument is owned by the palace to the Danish prince in Amalienborg. It is an big honor for us, that institutions like this one, trust us.
We would like to congratulate the team of Piano Trans who performed this transport professionally.
Boys, You are the bests!
Piano Trans aims to introduce a standard in the services it offers, not dependent on the fact that each piano transport has its own identity and specificity.
Personalized Services For Every Type of Piano Transport
No matter the complexity, we are flexible and ready to meet the client's personal needs. Our experience gives us the edge to find a solution for every situation. In our gallery you can see some of the interesting situations we have been involved in.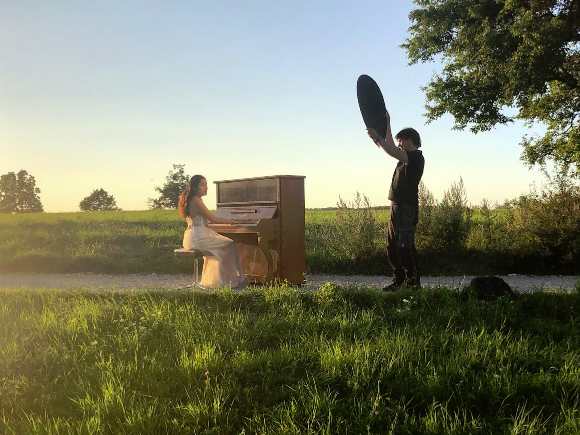 Call for Inquiry
+43 650 603 93 27
Get A Free Quote For Piano Transport