Piano Trans - look for professionals
We at Piano Trans realize how important each piano is, and any other musical instrument for its owner.
This is because we are also an creators and as excellent musicians. We know how to care for this importance, always unique, permanent, unshakable, for our customers.
The creation of Piano Trans is not due to the fact for this, that we were just professional "pianos carryng people", who know how to move a piano without damaging it. Of our over 15 years of experience in piano transport, the transport of grand pianos is a vocation, recognition and professionalism. A huge amount of piano and grand pianos has passed through us, which allows us to know where and what we can add, remove or prevent in order to make Piano transport reliable and really faster.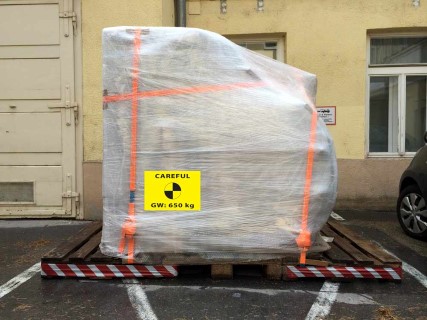 Piano Trans is developing in the field of transport and freight forwarding.
Its short time of existence we impose our services in the industry and we enjoy good success.
We have permanent partners as shippers and carriers and not only with Bulgarian participation, and many European ones.
Our goal is customer satisfaction and his need is our duty.
Essentially, we deal with all logistics and transport processes by road. Any type of road transport – full loads, groupage, transport of personal baggage, personal courier shipments are our priority.
Certainly not by chance our company is called "Piano Trans". One of the main activities of our transport piano and not only at national level but also at European.
We would like on the end to wish you very good health, a successful business and less times of crisis!national level but also at European.
You can see Piano Trans Team here